Hello. I am owner of device MUDI. Everything is ok except this.
At the beginning, screen shows correct information about connection but after some hours it start shows incorrect information both on the main tab and vpn tab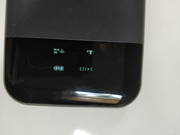 . Nothing has changed in settings during this photo.
How can I add more photo with beginning screen and vpn tab of course if it's necessary?